With its constant aim, ever since its inception, being to earn customer trust, Daido Steel has a high reputation among customers, including for its excellent product development capabilities. At present, the Quality Assurance Committee is leading the project to promote quality control improvements. The project efforts are directed at strengthening a culture of doing what should be done as a matter of course, and to reform Daido Steel amenable to changes, leading to an increase customer satisfaction (CS) and customer delight (CD).
Quality Assurance Committee
In 2006 the Daido Group established the Daido Group Quality Assurance Committee in what was a rapidly changing social environment. The Committee is chaired by a managing director, and Committee members consist of the eight plant managers of Daido Steel and division heads of 13 manufacturing-related companies.
The Committee for the Daido Steel Group is conducting activities to solidify customer trust by sharing information to achieve early solutions of critical issues, improving common issues to pre-empt quality complaints, and by using basic activities to reinforce the quality assurance infrastructure.
The Committee also concentrates on training programs such as quality education for certification, and the up skilling of front-line workers through competitions.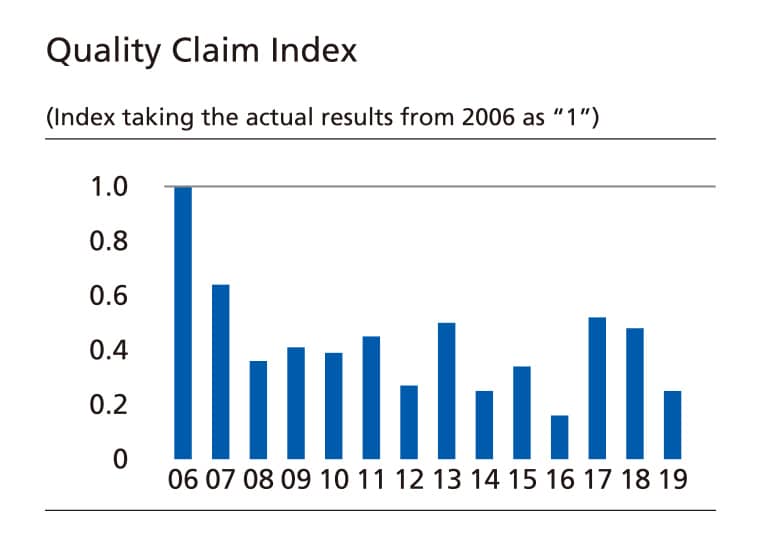 ---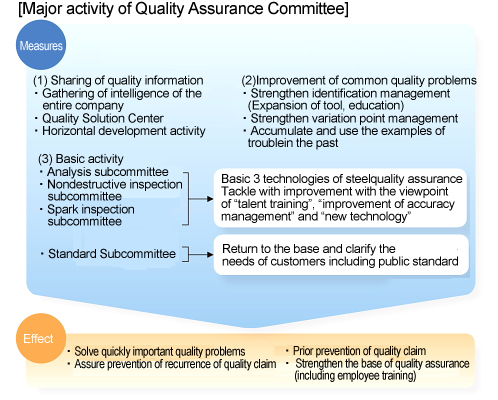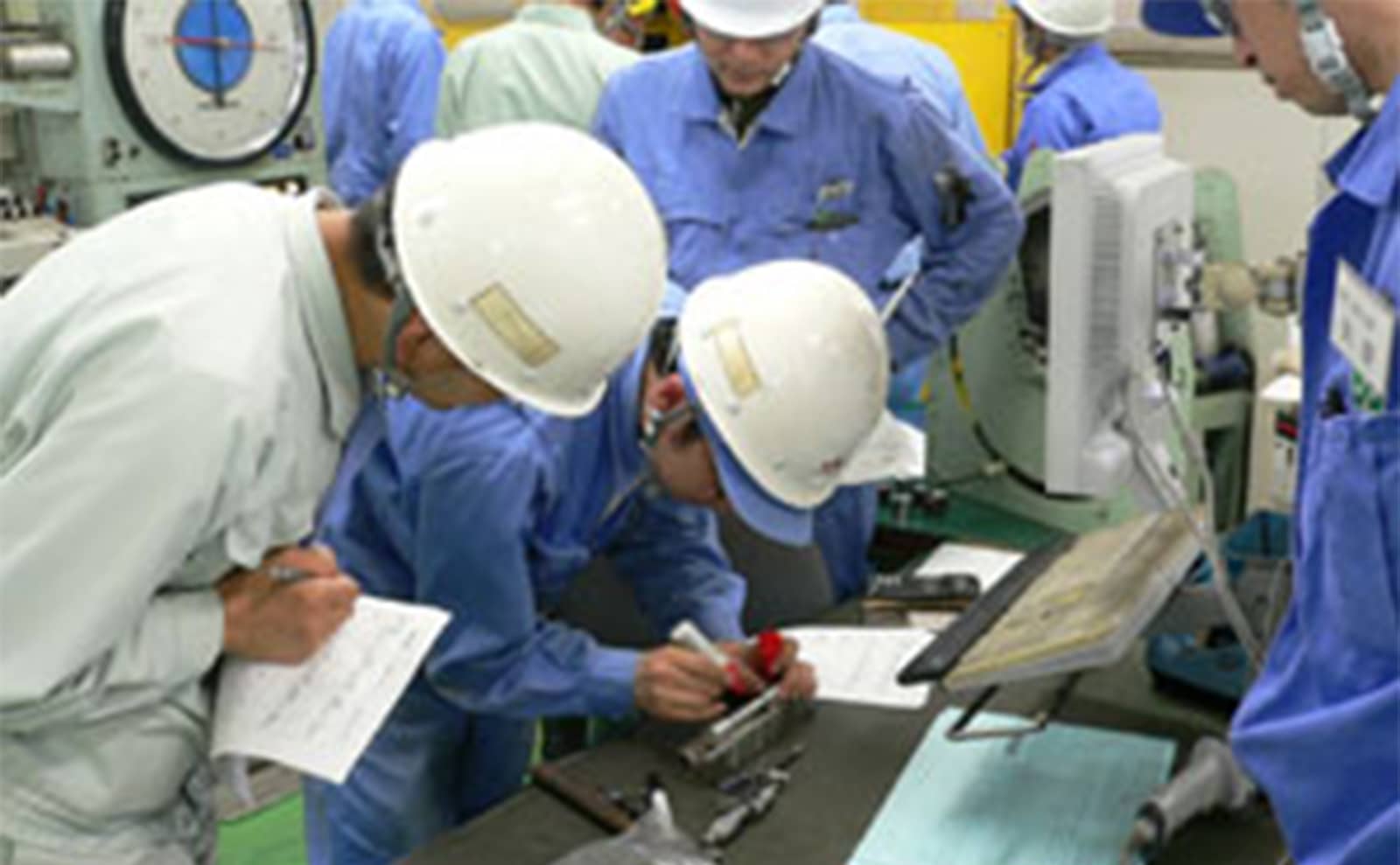 Quality Education
Daido Steel places great importance on quality education for front-line workers based on the Company's fundamental idea that quality is created at the job site.
Specifically, education by job grade is given to all employees on Q7 techniques (such as Pareto charts, scatter plots, and characteristic diagrams), N7 techniques (such as relational diagrams, system diagrams and matrix diagrams), and IE techniques (such as process analysis, work process analysis, and utilization analysis/ratio-delay studies). These techniques are utilized in the execution of the field improvement activities including self-management activity (JK (jishu kanri: self-management), which is small-group activities). Groups that implement excellent self-management activities are given an award.
Control of Toxic and Hazardous Substances in Products
As more and more hazardous-substance-free products are required, Daido Steel is reinforcing systems to control environmental load substances in products.
We issue Safety Data Sheets (SDSs) for each product and certify the non-inclusion of any substances that place a load on the environment.
We also comply with the Chemical information Sharing and Exchange under Reporting Partnership (chemSHERPA) scheme for sharing information in line with the RoHS directive, the ELV directive, and the REACH regulations.
| | |
| --- | --- |
| Control of hazardous substances that have implications for quality assurance | Daido Group certification status of ISO 9001 |
| Cadmium and its compounds | Daido plants: Certification acquired by all plants |
| Hexavalent chromium compounds | Group companies: Certification acquired by all manufacturing companies |
| Lead and its compounds | |
| Mercury and its compounds | |
| Polybrominated biphenyls (PBB) | |
| Polybrominated diphenyl ethers (PBDE) and others | |