Management of Chemical Substances
Each year, Daido Steel identifies the volumes of its emissions and transfers of chemical substances into the environment based on the manual prepared by The Japan Iron and Steel Federation (JISF), and reports this information to the government in accordance with the Law Concerning Reporting, etc. of Releases to the Environment of Specific Chemical Substances and Promoting Improvements in Their Management (PRTR Law) *1.
The change in Daido Steel's actual results for the past nine years and results for fiscal 2009 are shown in the following table and graph. We have steadily decreased the volume of both atmospheric emissions and external transfers, and in fiscal 2007 Daido Steel successfully eliminated all use of dichloromethane. We are also taking steps to reduce the volume of harmful substances transferred to the environment by promoting recycling and decreasing our volume of waste buried in landfills.
*1 System for reporting by manufacturing plant the volume of various chemicals emitted into the environment and transferred as waste
Trends in Emissions of Chemical Substances and Transfer Amounts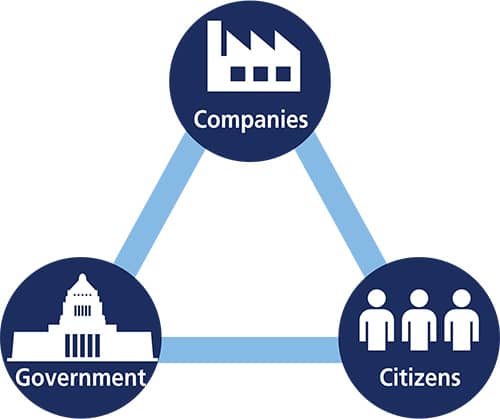 Reductions in Emissions of Dioxins
Daido Steel is a participant in the voluntary action plan established by The Japan Iron and Steel Federation designed to reduce dioxins, in the case of Daido Steel, emitted from the electric steel-making furnace used in the Chita plant. As a result of these efforts, the emission levels of dioxins from the furnace are showing a gradual transition to lower levels, and are far lower than the regulatory baseline value≦5ng-TEQ/Nm3 applied to existing furnaces from December 2002.
Airborne Environmental Conservation
Sulfur oxides (SOx) and nitrogen oxides (NOx) are major atmospheric pollutants. Daido Steel tries to reduce these substances. In terms of SOx reductions, a switch has been made to low-sulfur petroleum-based fuel or natural gas, resulting in a 1/3 reduction from 1990 levels. In terms of NOx, reduction efforts are being made by improving combustion and installing denitrification equipment (NOx removal equipment.)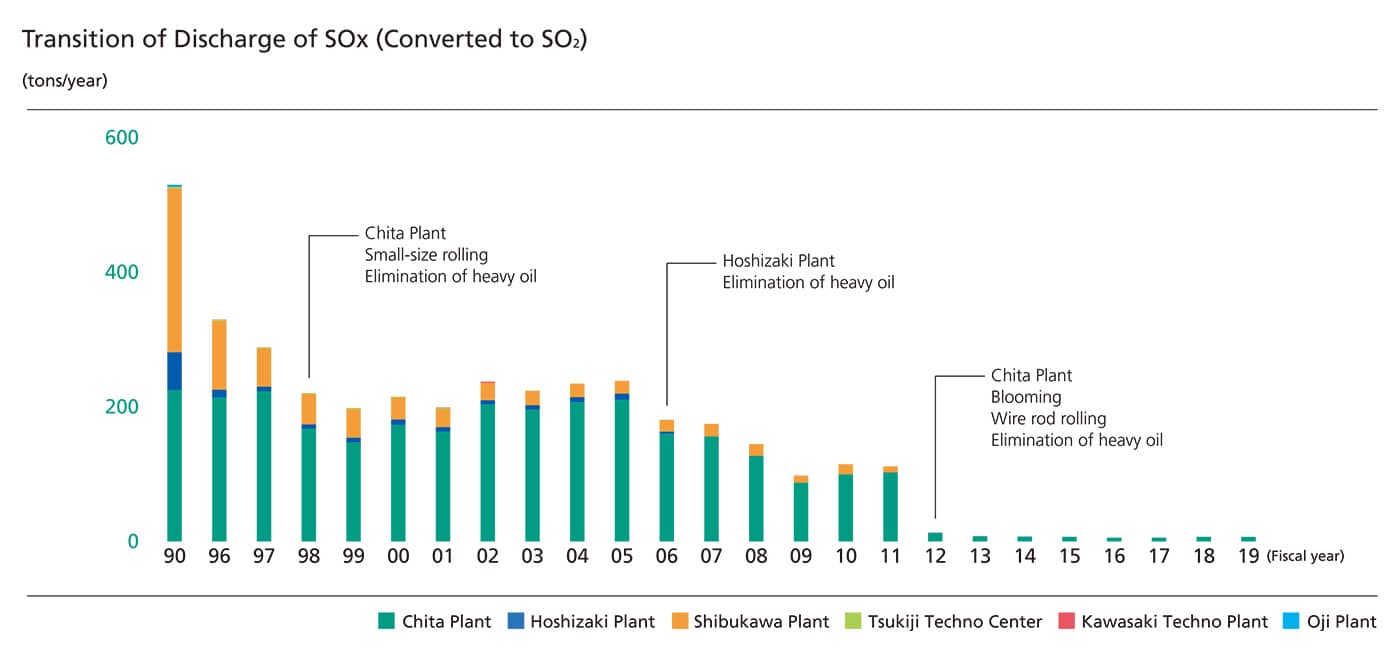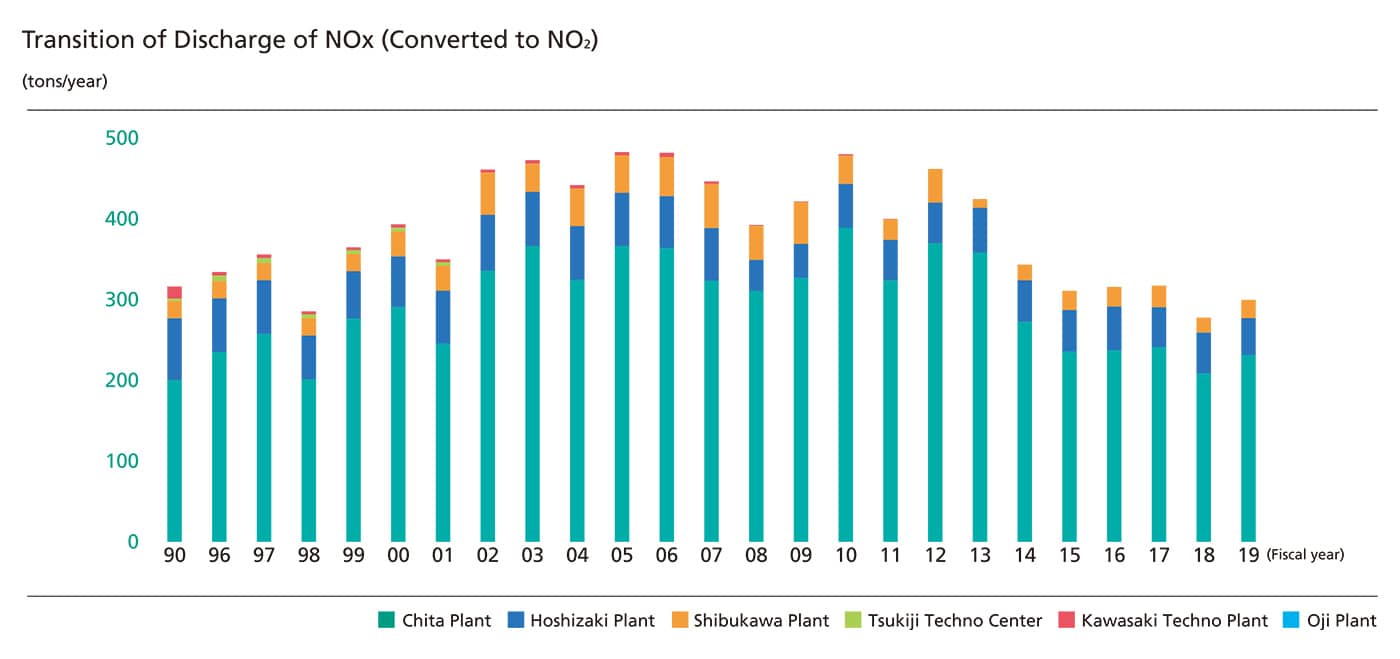 Environmental Conservation in Water Quality
Iron and steel production is accompanied by many heating operations and the use of large quantities of cooling water. Daido Steel repeatedly reuses this water after treatment and prevents its external discharge, to the maximum extent possible. The water circulation rate at Hoshizaki plant has reached as much as 95 percent. The quality of recycled water after purification is strictly monitored on a continuous basis and important measurement data of the recycled water are reported to the relevant authorities.