Soft Magnetic Powder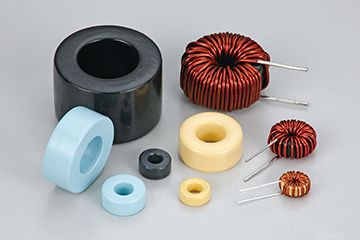 Soft magnetic powder for electronic parts Suitable for powder compaction, injection molding process.
Features
High function soft magnetic powder

DAPMS POWDER
DAPMSC POWDER

Other soft magnetic powder

Fe-Ni alloy
Fe-Co alloy
Fe-Si-Al alloy
Ferrite stainless steels

Various atomizing methods, alloy design, powder size/shape control technologies provide optimal magnetic property solutions.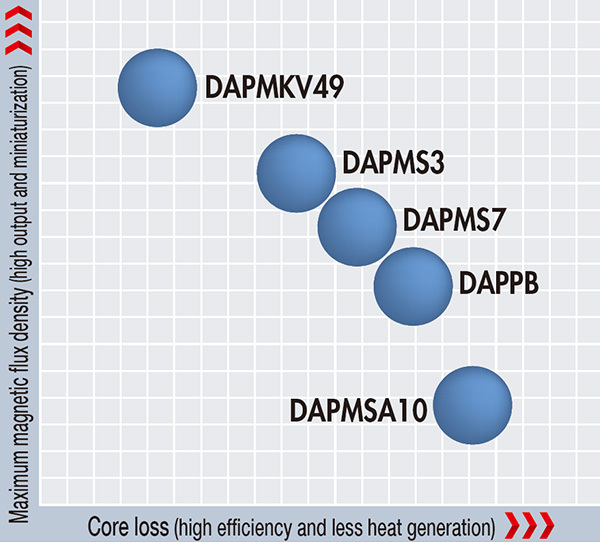 Main applications
Choke coil
Chipinductor
Reactor for vehicle
Reactor for photovoltaic power generation
Electromagnetic clutch
Mixingwith resins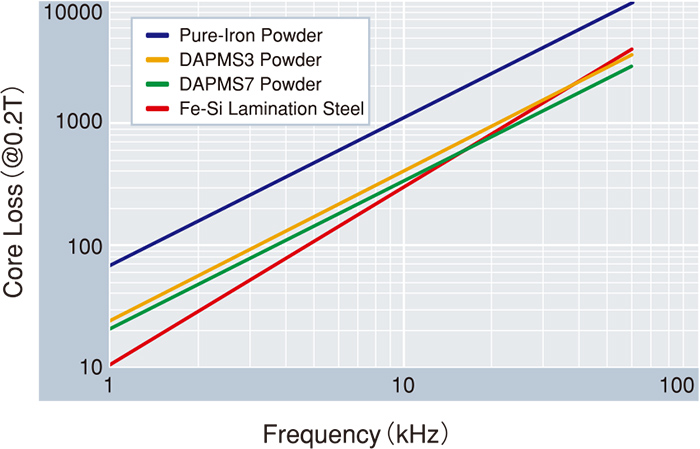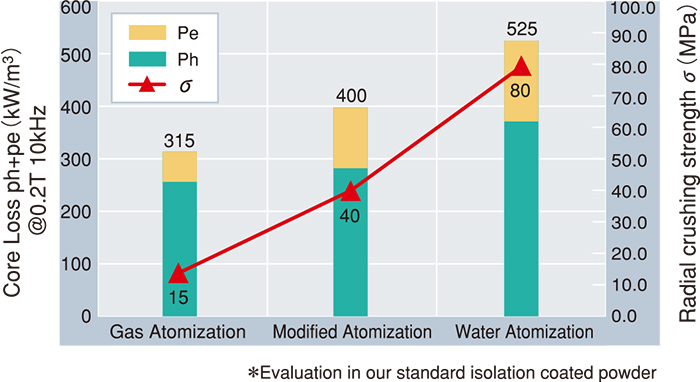 Main powder products
Material
Chemical Composition(mass%)
Corresponding material type
C
Si
Ni
Cr
Mo
Co
DAPMS3
3.0
DAPMS7
6.5
DAPMSA10
9.5
Al5.5
DAPPB
47.0
PB Permalloy
DAPPC
78.0
4.0
PC Permalloy
DAPMKV49
49.0
V2.0
Permendur
DAP410L
0.02
12.5
SUS410L
DAP430L
0.02
17.0
SUS430
DAPMSC series
Fe-Si-Cr type
※Different type of chemical compositions is also available.
※Unless "Bal" is specified on the table, metal type is Fe-base alloy basically.
Inquiries about
Alloy Powder