Hot Stamping Die Steel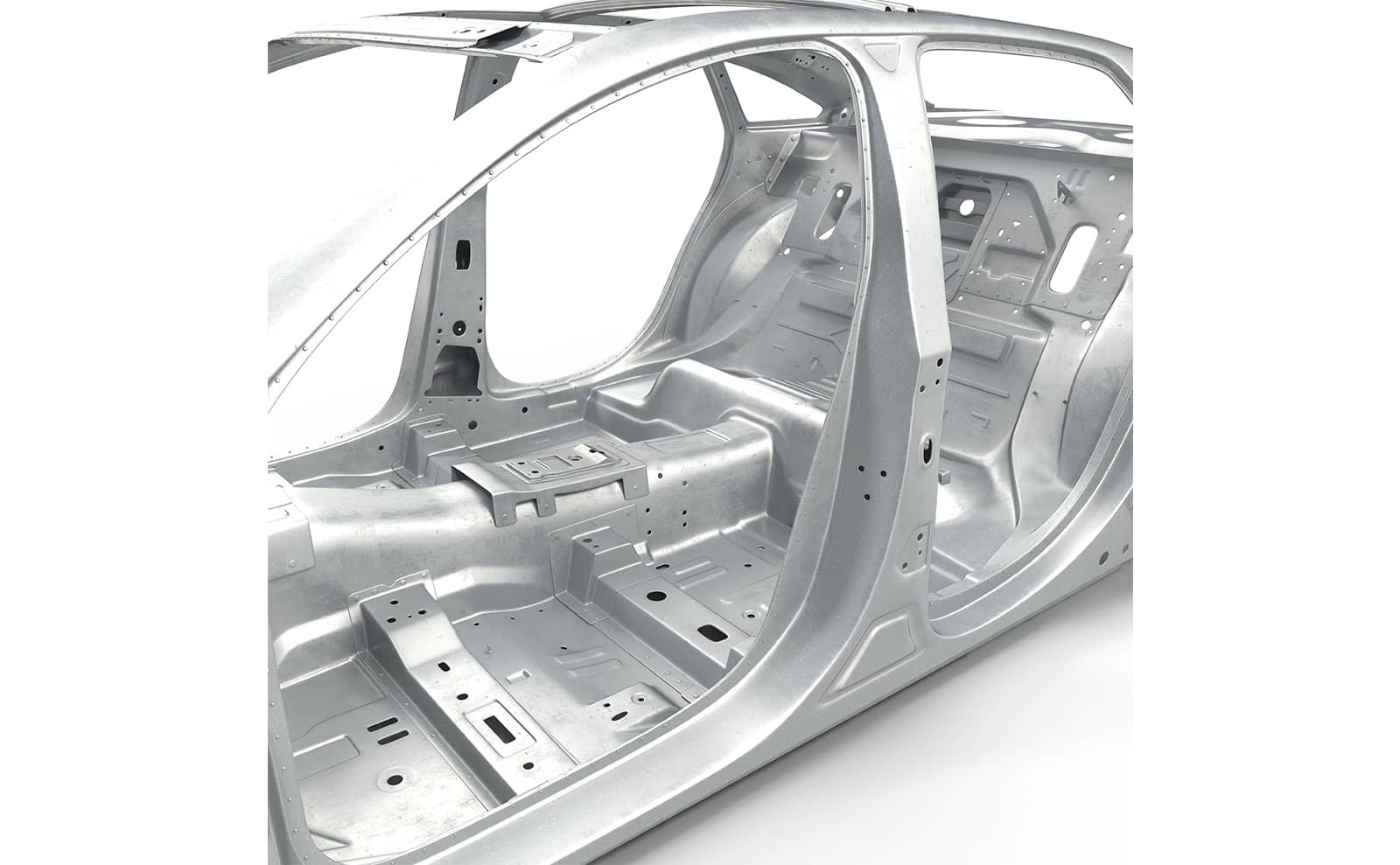 Daido Steel's tool steels lineup for hot stamping dies includes H13 and other special grades that can provide excellent high-temperature strength, softening resistance and thermal conductivity. High thermal conductive grades contribute to the improvement of the internal cooling efficiency.
Our products contribute to the prevention of wear, plating adhesion and other issues that may happen in hot stamping where forming and cooling happen at the same time.
Conceptual diagram of Hot Stamping Die Steel Properties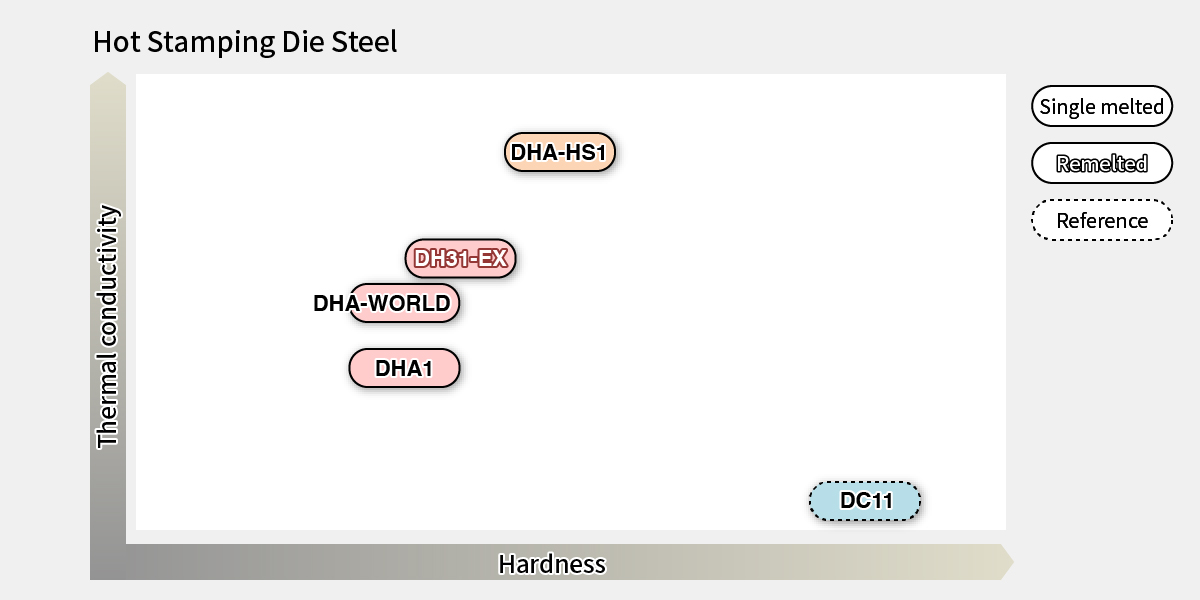 Products list
Brand name
Characteristic
Brochure
Hot Work
Tool Steel

DHA-WORLD

AISI H11 (1.2343) mod.
High hardenability & toughness

1,410KB

DHA1

AISI H13 (1.2344)
General-purpose steel

1,553KB

DH31-EX

High hardenability & toughness
High strength at elevated temp.

957KB

Hot Stamping
Die Steel

DHA-HS1

High thermal conductivity & High softening resistance
Dedicated steel for hot stamping dies

1,234KB
Technical Data